Amanah Mall
Experience a blend of style and functionality in our office, where modern aesthetics meet practicality. With its prime location at the Amanah Mall, contemporary furniture, paneled walls, striking marble feature wall, and attention to detail – it is the ideal space for productive work and memorable client meetings.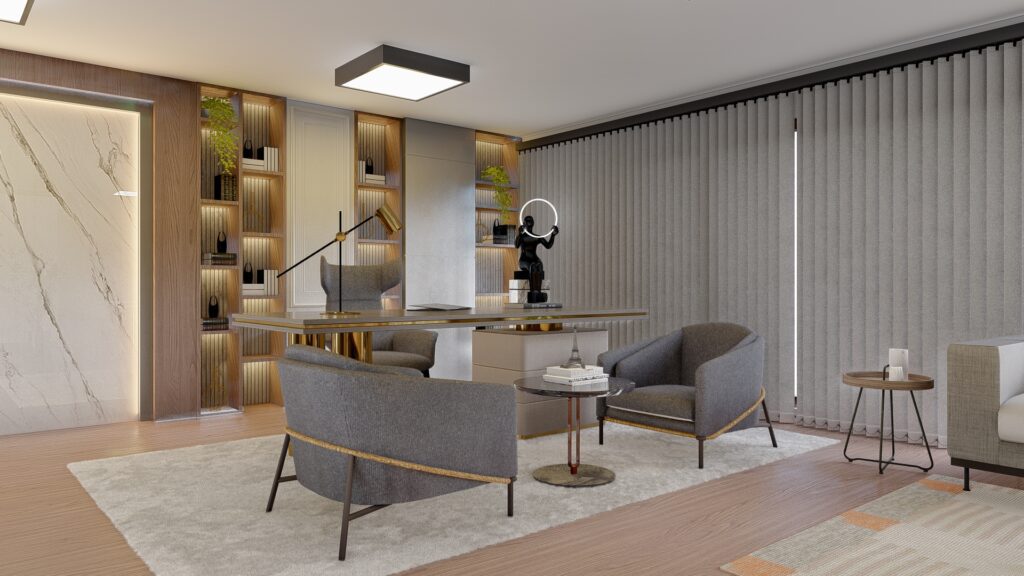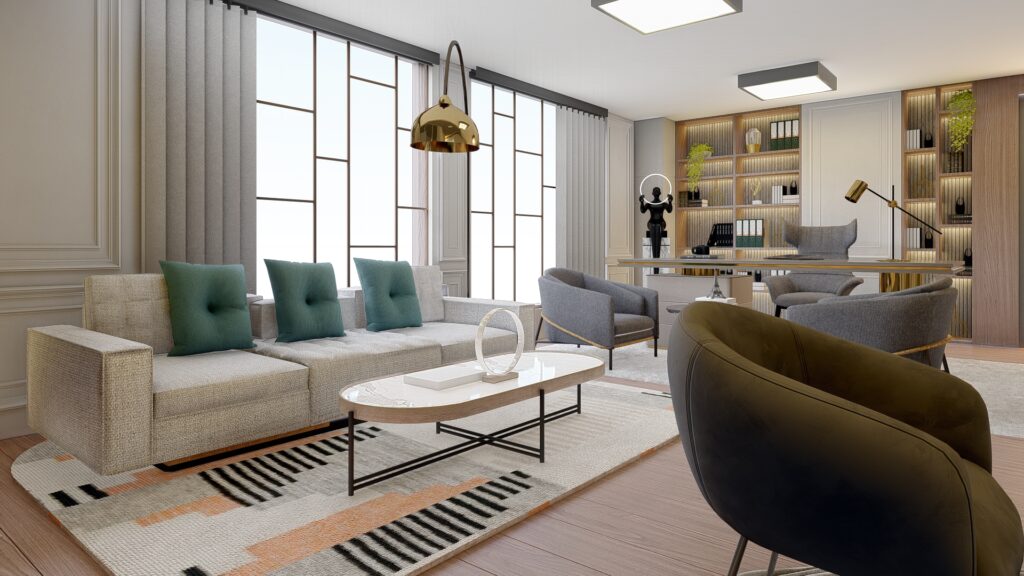 Wateen Office
Wateen Office
Transforming the space with a contemporary look and feel, we embraced the exciting interior design brief. We removed and replaced outdated elements and added a clean, minimalist aesthetic. With a blank canvas, we went for monochromatic furniture. To infuse vibrancy – neon lights were introduced on the walls to create a striking contrast.
PastaBar
Pasta Bar
The sleek and contemporary design features striking gray works and carefully placed lighting and a wooden display counter proudly showcases the brand logo setting the perfect ambiance. Adorned with a captivating picture wall, the interior exudes a stylish and modern atmosphere. The wooden interior and tiled floor create a warm and inviting space, while the well-equipped kitchen area caters to staff.
Interior Design
Interior Design for Mr. Ehsan
Seamlessly blending modern and traditional elements, this beautiful house boasts elegant marble floors and a floor-to-ceiling window wall for a contemporary touch. Moreover, the TV wall showcases a dedicated niche and built-in shelves for art display, accompanied by a cozy fireplace. In addition, the outdoor space complements the modern interior, thus creating a serene and inviting atmosphere.
Interior Design
Interior Design for Mr. Allaudin
Step into a stunning house where dark polished wood meets elegant crème-colored walls, resulting in a harmonious contrast. Additionally, marble stairs, teal accents around the house, and a striking statement wall infuse the space with personality. Meanwhile, a cozy fireplace in the living room welcomes you. In the modern bathroom, sleek design features a long mirror, a luxurious marble sink, and a separate glass-enclosed shower.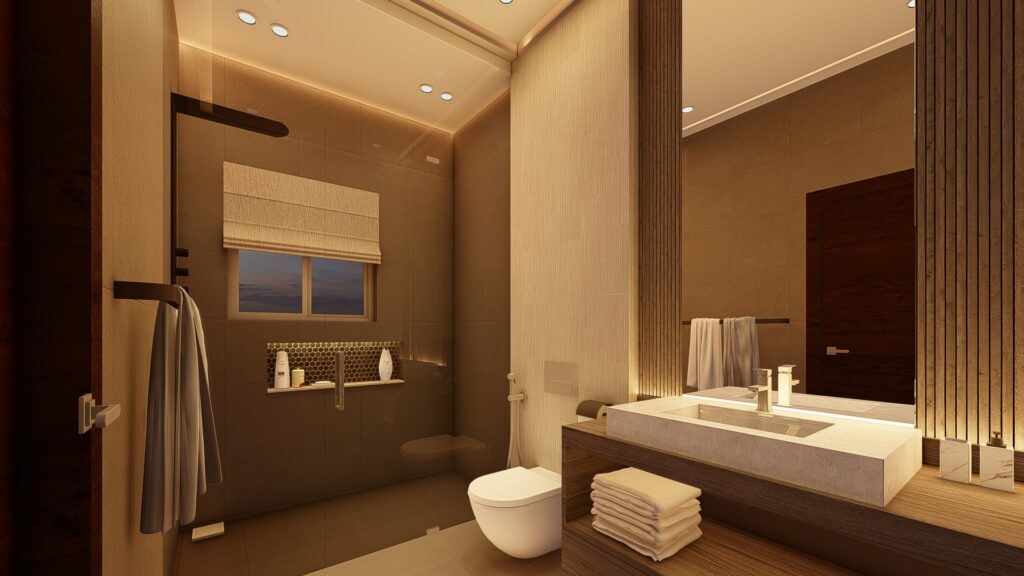 Hire the best architects in Lahore
Architecture
Architecture Design for Miss. Auun
Miss Auun's contemporary home showcases a sleek, rectilinear form, highlighting glass, steel, and concrete elements. The house places a strong focus on sustainability, incorporating environmentally friendly architectural features and energy-efficient spaces. Adding a modern touch, the flat roof complements the overall design of the house.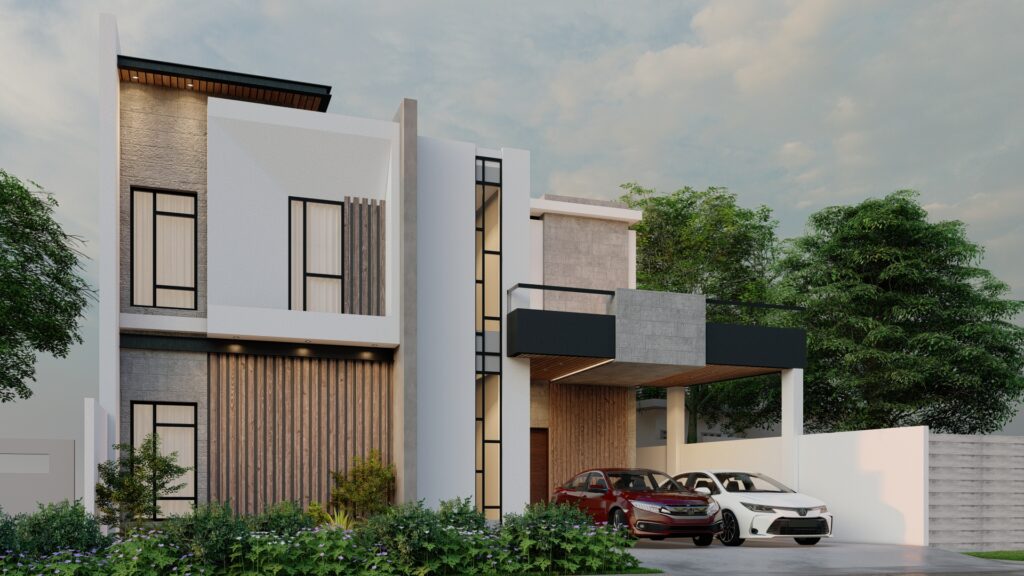 Interior Design
Interior Design for Mr. Haseeb Sawat
This house features spacious rooms with walk-in closets and contemporary furniture. In the master room, you'll find a dresser, chaise, side tables, and a scalloped headboard, while the other room boasts a bed with a high back wall. The interiors are adorned with TV marble walls, paneled walls, wall murals, and marble tiles, adding a touch of sophistication. Moreover, the oak wood doors provide a classic touch.​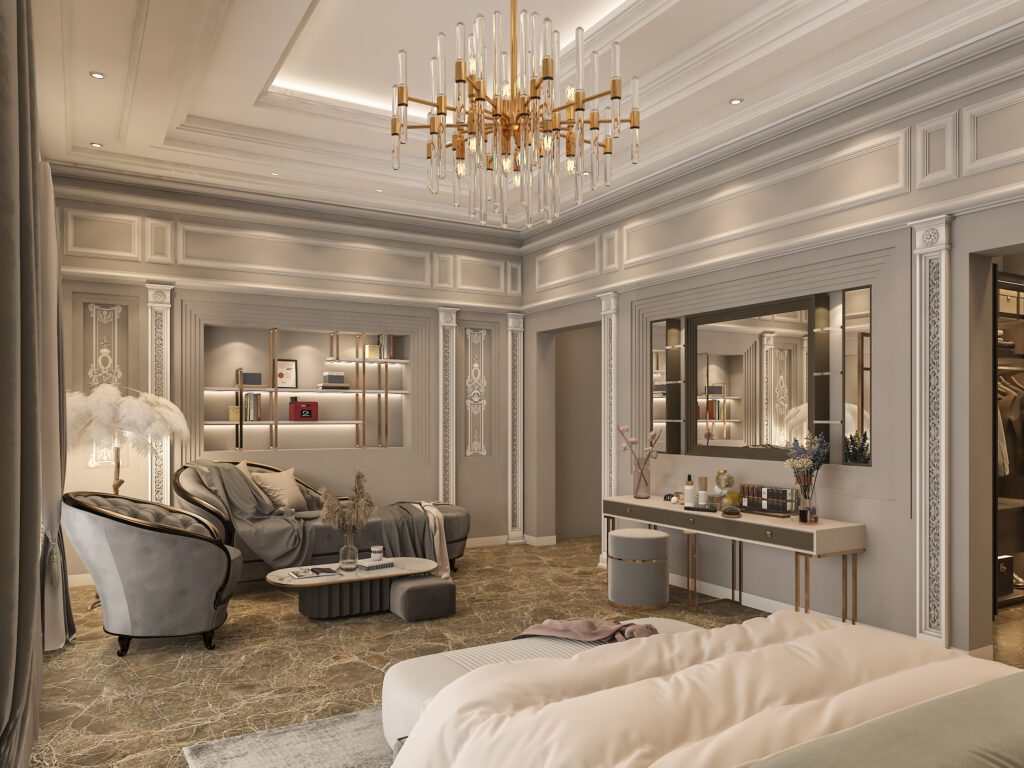 Interior Design
Interior Design for Mr. Haseeb's Office
An office space that embraces the allure of a monochromatic palette, effortlessly infusing depth and character throughout. A well-lit room with unique lighting solutions invites you into a dynamic ambiance. Despite its compact size, this thoughtfully designed space effectively maximizes functionality and style. Laminate floors exude warmth, while wooden shelves both serve as artistic displays and practical storage solutions.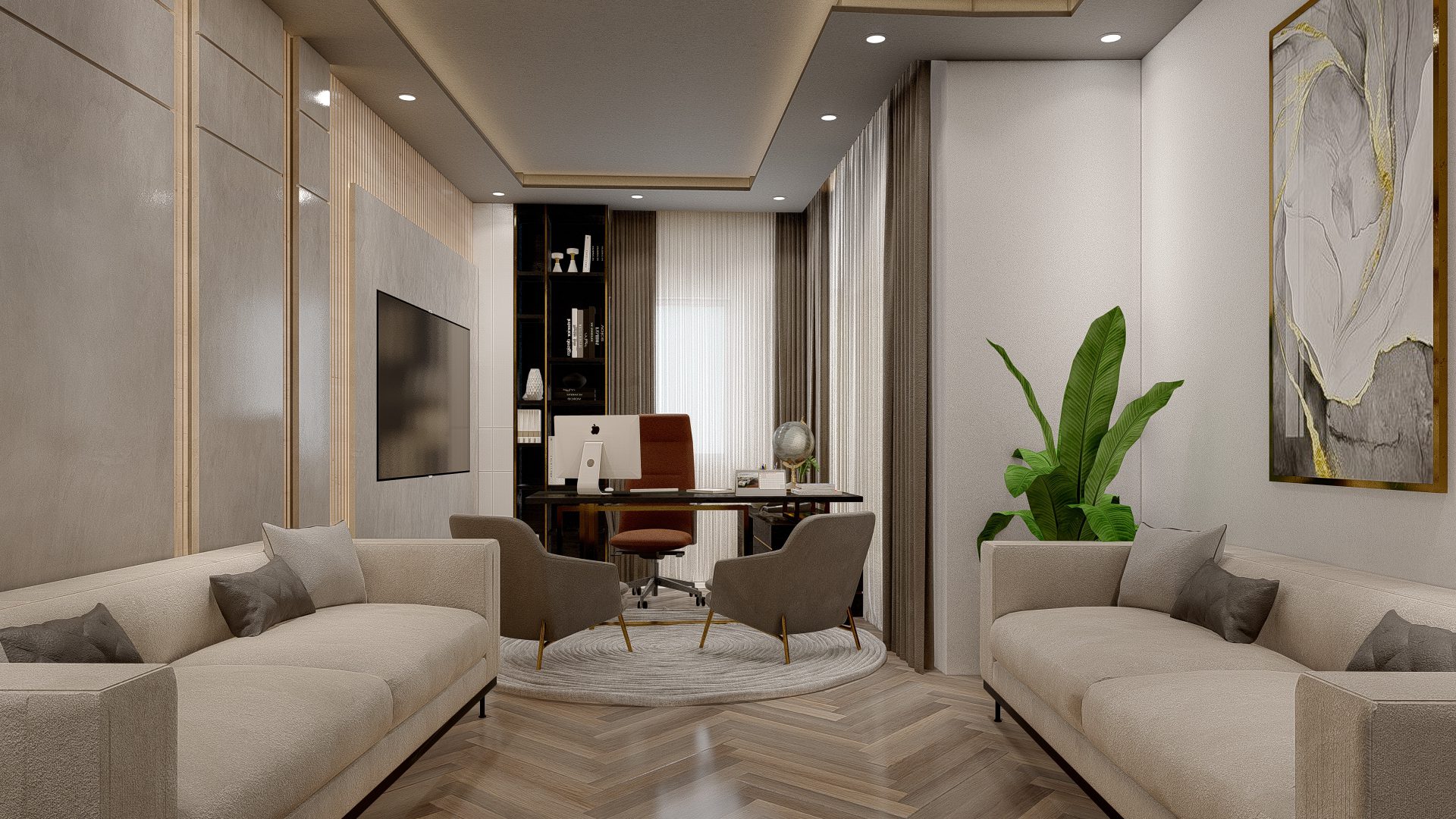 Capri Lahore
Capri Lahore
A family breakfast restaurant nestled in the heart of Gulberg, where its three-floor layout showcases inviting bricked walls exuding warmth and character. The tasteful wooden interior, along with a mix of comfortable furniture, complements the overall ambiance, creating a welcoming and relaxed dining experience for families to enjoy their morning meals.